KitKat Hojicha met een Tanzania Kilimanjaro zwarte thee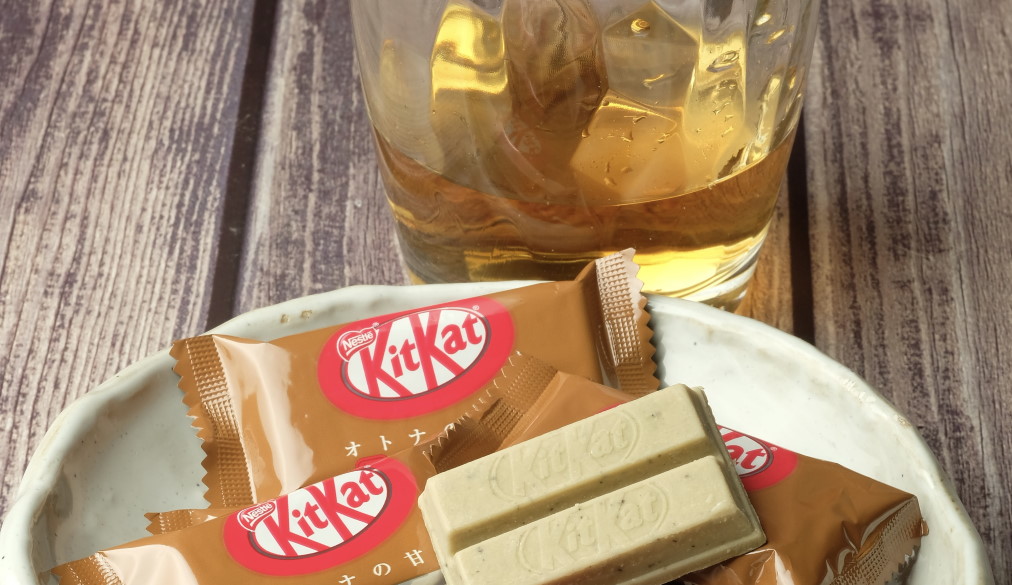 Food
KitKat Hojicha heeft het typisch geroosterde groene thee aroma dat je verwacht, samen met een zoet caramel aroma. De structuur is crunshy.
Tea
De thee is afkomstig van de biologische theetuin Tropical Treasures Tea. Bente Luther-Medoch heeft een koffieplantage in Tanzania en vroeg zich af waarom er geen theetuin was op deze prachtige plek. Daarom begon ze haar theetuin. Hieronder vind je haar verhaal
De theeboer
Name: Bente Luther-Medoch
Age: 57
Occupation: Farmer
Je kunt Bente bereiken via haar instagram account: @speciality_tea_kilimanjaro
De pairing
De KitKat is super zoet en heeft een overweldigend roosterd aroma. Lekker maar te zoet en te geroosterd. De structuur is prettig  crunchy.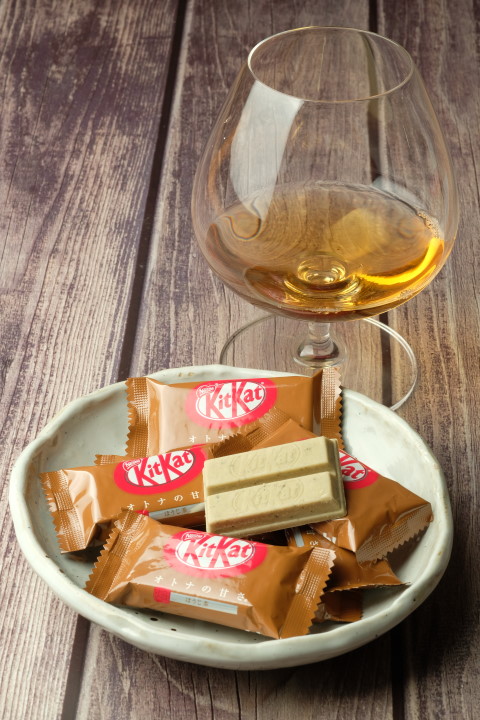 Om de zoetheid en het overdreven geroosterde aroma in balans te brengen, kies ik voor een zeer licht geroosterde zwarte thee. De Usumbara zwarte thee is heerlijk fruitig en zoet. Ik kan me voorstellen dat dit vreemd klinkt. Een te zoet hapje in balans brengen met een zoete thee? De thee smaakt zoet, maar heeft natuurlijk geen suikers. Hierdoor zwakt het de zoetheid in de KitKat wel af. Het verdunt de zoetheid, voegt fruitigheid toe en brengt het geroosterde aroma in balans. Sterker nog, het voegt echt iets aan de thee toe.  Het geroosterde aroma geeft de thee meer karakter en diepgang. De thee krijgt nu een geroosterd fruit aroma. Super prettig. Het crunchy mondgevoel van de KitKat blijft overeind, het filmende karakter ook. Dit met name omdat we de watertemperatuur laag hebben gehouden. Hierdoor wordt hij niet wrang. Meer wrangheid zou het zoete van de KitKat duidelijk verder terugbrengen maar dat vonden we niet plezierig. Het contrast werd simpelweg te groot.
Het recept
We hebben 9 gram thee op 500 ml medium zacht water gebruikt. Bij een lagere dosering viel de KitKat weg en was het alsof je heet water aan het drinken was. Door de temperatuur laag te houden op 80 graden Celsius, de trektijd kort op 2 minuten, ontstaat er geen wrangheid en is de thee ook zonder deze snack nog prima te drinken.
Wel hebben we de thee in een flink groot glas geserveerd om voldoende volume te hebben om de thee niet weg te laten vallen.
Voor jou interessante trainingen
Leer in 5 dagen alles over Tea & Food Pairing
Tea & Food pairing aanbieden in je zaak is niet alleen goed voor je omzet, het geeft de gast die geen alcohol wil of kan drinken ook een hele mooie ervaring. In vijf dagen leren we jou, je sommelier of andere medewerker om zelf passende theesoorten te vinden bij je menukaart.
Andere onderwerpen