| | |
| --- | --- |
| Masterclass Teas of Korea | |
Algemeen
Volg drie webinars over de thee uit Korea georganiseerd door Nicoletta Tul. Leer meer over wat de thee uit dit land zo bijzonder maakt!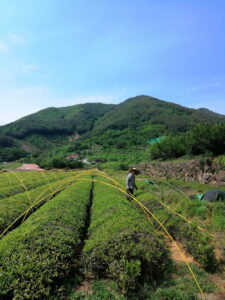 Onderdeel van deze webinars is een pakket met 8 bijzondere theeën die we tijdens de sessies gaan proeven. Deze thee is beperkt beschikbaar, daarom is er een maximum van 35 deelnemers voor dit webinar.
De drie webinars vinden plaats op zondagochtend 19 maart, 26 maart en 2 april 2023 van 10:00 tot ongeveer 12:00 via Zoom en zijn in het Engels.
Omdat Nicoletta de thee opstuurt vanuit Italië sluit de inschrijving op 5 maart. De thee ontvang je vlak voor de eerste sessie.
Kosten
Het volgen van de drie informatieve webinars inclusief thee: € 122,00 excl. btw (€ 147,62 incl. btw).
Programma
19 maart: History, culture, ceremonies and evolutions of the taste.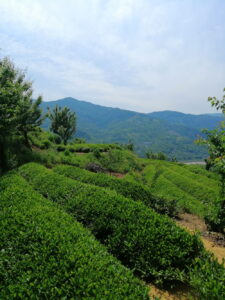 Major terroirs of the country and their uniqueness, the plants and the cultivars.
Green teas of Korea, seasons and harvesting, tea production and techniques. The use of wok in Korea and the different styles of tea farmers.
Tasting of several hand made green teas from Hadong and Jeju island, we will taste woojeon, sejak and jungjak harvestings.
26 maart: The culture of oxidized tea and Balhyocha.
Balhyocha is unique to Korea and it is a special tea with a complex production. The taste is rich and full, with chocolate notes and fruity aromas.
We will study the production of this incredible tea as well as the history and tradition while tasting some of the best balhyocha of Hadong.
Tasting of a mid-oxidized balhyocha (winter harvest), spring dark balhyocha, and pinewood aged balhyocha.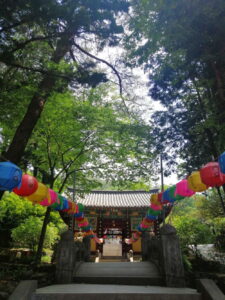 2 april: herbal teas
The culture of herbal teas is rich in this country almost like the tea culture. Koreans drink different kinds of fruit, seeds, leaf, flower and roots teas, always looking for five colors and five tastes according to the energy of the elements. we'll discover and taste some of the most incredible herbal teas of Korea, all hand made by handpicked fruits and seeds by local farmers.
About Nicoletta Tul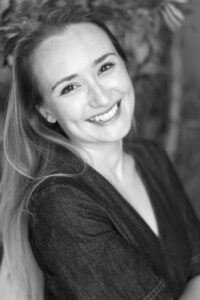 Nicoletta Tul, certified THAC Tea Sommelier and Certified Professional Tea Taster for the Chinese government, I have been working with Tea for almost fifteen years and for six years I have been based in my shop /atelier "La Finestra sul Tè" in Padua where I collect high quality tea from all over the world.
After graduating in Agricultural Biotechnology with a thesis on the biochemical characteristics of Tea, at the University of Padua, I began my training in Asia, visiting farmers, producers, masters and technicians of Tea. I have studied the art of tasting, tea ceremonies and rituals in Japan, Korea, China and Southeast Asia.
I am an international judge in TeaMasters Cup competitions since 2018, in the Tea preparation, food pairing and mixology categories.
In 2020 I have published my first book, "La Finestra sul Tè. The ultimate guide to Tea". In 2023 my second book, "La Finestra sul Giappone. The Tea Islands" has been released, a book dedicated to tea culture and to great teas of JapanI have been teaching for years at schools and academies in Italy and abroad, offering specific Masterclasses dedicated to my great passion. I organize specific Tea Tours in producing countries, visiting and living in close contact with farmers, producers and masters mostly in Japan, Korea and Taiwan.
Er zijn geen aankomende evenementen.
Inschrijven? Kies hierboven een datum om je in te schrijven voor die training.
Wil je een berichtje ontvangen als we een nieuwe datum plannen? Dat kan! Meld je hier aan.