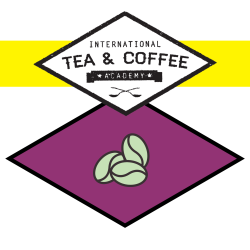 Green Coffee Foundation
Wednesday February 1 2023 @ 10:00 AM

-

5:00 PM

|

€ 444,07
| | |
| --- | --- |
| Green Coffee Foundation | |
General
The name of the training says it all. In this Foundation training we will start with the green coffee bean. We tell you everything you need to know about the green coffee bean: type, hardness, screen size, moisture content and value. You learn to use different tools for checking green coffee. We also look at the market for coffee beans, how does the black gold trade actually work? Storage and transport are part of that issue. Finally, we dive into the decaffeiniation process.

We cover a lot of theory on this day, but we also taste many different processing methods, varieties and qualities of coffee.

For this training, you can apply for the internationally recognized SCA Green Coffee Foundation certificate.
Duration
One day (7 hours). We start at 10 am, we finish at 5 pm.
Preliminary training
This course is designed to introduce green coffee to people who have had no previous training.
Cost
Training: € 367,00 excl. VAT (€ 444,07 incl. VAT) (including training materials and lunch)
SCA exam (optional): € 130,00 excl. VAT (€ 157,30 incl. VAT)
Training materials
No additional training materials are required for this training.
For whom?
Coffee sellers who want more insight into the product they are selling, coffee buyers, upcoming coffee roasters exploring the roasting profession. Baristas who want to understand their coffee roaster or supplier. Individuals who want to get the most out of their coffee hobby.
Examination
At the end of the day we evaluate your knowledge and skills. Have you successfully completed the day and do you also want to obtain the SCA certificate? Then you can take the SCA theory exam at home after the day's training. With the knowledge you gained during the course day, you will be able to pass the theory exam.
Read our Dutch SCA page for more information.
Specialty Coffee Association (SCA)
The Specialty Coffee Association (SCA) has created the Coffee Skills Program. This program consists of five different modules: Barista Skills, Brewing, Green Coffee, Sensory Skills and Roasting. Each module is offered at three levels: foundation, intermediate and professional. All modules are concluded with a practical and theoretical exam. On successful completion of a module an internationally accepted certificate can be requested. For more information about the certification system, please visit the SCA website.
Program
This course day has a broad theoretical basis. We will switch frequently to practical exercises.

You will learn…
how and where coffee grows;
in which climates coffee grows;
the different methods by which you remove the coffee bean from the berry;
the entire process that a coffee bean goes through: from bush to your coffee grinder;
measure the moisture content and hardness of the bean;
how to determine the screen-size of the green coffee bean;
the different among the types of beans;
how the value of the coffee bean is determined;
how the coffee market works;
what different certificates there are;
on transport and storage of green coffee;
what decaffinization processes are there;
use different tools for checking green coffee.
Further training
Tastes like more? You might want to take a look at the following courses:
Beoordeling van deze training door onze cursisten
(11)
Maarten Esveldt - BAM Coffee
8 February 2023
Bart Moes - Broers koffie
8 June 2022
Carolina Cardenas Munoz - Finca La Holandesa
23 March 2022
Very well organized and enjoyable training.
Bas de Haan - Pelican Rouge Coffee Roasters
21 February 2022
Christa Lagerwerf - Choco & Zo
20 September 2021
Ynske Lankreijer - No Rush Decaf
7 June 2021
Heel erg leuk en leerzaam.
Fijn dat het in zo?n kleine groep was. Paul vertelde heel enthousiast. Verhaal was van begin tot einde super interessant, leuk met de interactieve delen erin.
Karlijn de Groot - Nieuwets
27 May 2021
Wederom een erg interessante en leuke training. Erg leuk om ook de theorie achter de Greencoffee te leren kennen en zo mijn koffiekennis nog meer uit te breiden.
Jack Bossema - Maas
10 April 2021
Training werd gegeven door Paul, met veel kennis en passie voor koffie. Vooral de extra informatie was interessant.
Marc van Houten - Maas
9 April 2021
Kamaldjit Singh Dhesi
12 October 2020
Een super goede trainer.!

Duidelijk en had op elk vraag een goed uitgelegde antwoord.
Bekijk alle beoordelingen.
Delen op social media?