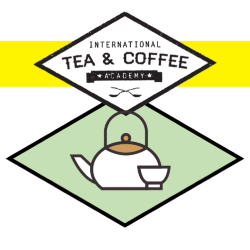 Tea 1
Tuesday December 13 2022 @ 10:00 AM

-

5:00 PM

|

€ 335,17
| | |
| --- | --- |
| Tea 1 | |
General
Are you an avid tea drinker and regularly find yourself in the tea shop hesitating which tea to buy? Do you work with tea professionally and would you like to advise your customers better? Do you really want to know what tea is, where it comes from and what you can do with it? Then it's time to gain fundamental knowledge and immerse yourself in the world behind your daily cup of tea!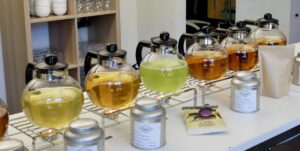 In the Tea 1 training course, we tell you the story of how tea gets from the tea garden into your teapot. We look at the origins of tea, the processing of tea and the differences that make for a black or a green tea. We also tell you how best to brew tea; what water you need, how many grams of tea and how long tea should actually steep.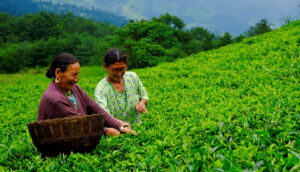 Count on a day with background knowledge, but above all a lot of practice with brewing techniques and playing with tea!
Duration
One day (7 hours). We start at 10 am, we finish at 5 pm.
Preliminary training
None
Cost
Training: € 277,00 excl. VAT (€ 335,17 incl. VAT) (including reader and lunch)
Training materials
During the training you will use a tea strainer, thermometer, timer, scales, teapots and a kettle. These resources are available at our training locations, so you do not need to bring them with you.
For whom?
Hospitality entrepreneurs or employees, tea buyers, tea sellers, baristas, foodies or tea lovers/individuals who want to gain more knowledge and skills.
Examination
ITC Academy exam
Program
During the course day, theory, practice and tasting are mixed.

Theory

You will learn…
about the history of tea;
where tea grows;
who are the biggest tea drinkers in the world;
what tea actually is;
knowing the difference between Camellia Sinensis Sinensis and Camellia Sinensis Assamica;
how tea grows and is harvested;
the difference between the orthodox and CTC method;
what the six tea types are;
about the production of black and green tea;
Practical
You will learn…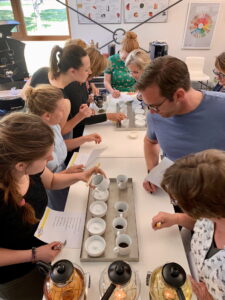 what is the best water for tea;
what a good teapot should comply with;
what the right brewing time is;
how much tea you need;
How water temperature affects taste;
how best to store tea.
Further training
Tastes like more? You might want to take a look at the following courses:
Beoordeling van deze training door onze cursisten
(34)
Anoniem
30 November 2023
Na vele afzeggingen met 2 personen over gebleven. Hierdoor heel veel tijd voor praktijk. Het was een leuke en zeer informatieve dag. De dag vloog om. Nu aan de slag om het zelf in praktijk te brengen.
Anoniem
29 November 2023
Ik vond het een erg leuke en leerzame training (training thee 1).
Ik kon de persoonlijke aandacht waarderen en er was genoeg ruimte om vragen te kunnen stellen.
De training was overzichtelijk en de afwisseling tussen theorie en praktijk vond ik erg fijn.
De training werd verzorgd door een hele fijne trainer!
Aldwin Sanders
19 June 2023
We hebben de training gehad van Richard. Hij is erg gedreven, veel kennis en volledig maatwerk. Wat een topper. Thee 2 staat al gepland en we kijken ernaar uit. Een 10 met een griffel!
Anna Drenth - eigen onderneming als coach
8 June 2023
Een prettige mix van kennisoverdracht en praktijk. De trainer speelde op een aangename manier in op de vragen en wensen van de deelnemers waardoor het ook afgestemd was op de groep. Ik heb veel geleerd en nog veel meer vragen. Dat vraagt dus om een vervolg.
Saskia Snip
19 May 2023
Zeer interessante training, docent had veel kennis en kon dit op een leuke manier overbrengen. Goede afwisseling tussen theorie en praktijk. Leuke groep deelnemers. Mijn passie voor thee is nog meer aangewakkerd en smaakt naar meer.
Marieke IJsendoorn
18 May 2023
Ik heb Thee training 1 gevolgd en gelukkig had ik me al ingeschreven voor Thee training 2 want deze dag smaakte naar meer! Ik heb ontzettend veel geleerd over thee en Richard is een hele kundige en leuke trainer die bizar veel weet over thee. Ik vind het een aanrader!
Floor
7 February 2023
Ik heb een superleuke en leerzame dag gehad waarin we volop thee geproefd hebben en we veel inspiratie hebben gekregen over verschillende thee soorten.
David Cousins - Hotel Des Indes
23 January 2023
Zeer interessant en direct toepasbaar thuis en op mijn werk. Thee 1 bevat de basiskennis en vaardigheden die je nodig hebt om altijd goede thee te kunnen zetten. Voldoende tools om zelf verder mee te gaan.
Bekijk alle beoordelingen.
Delen op social media?