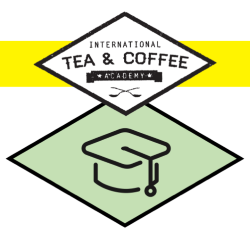 Masterclass Ceylon Artisanal Tea Association
zondag 31 oktober 2021 @ 10:00

-

11:00
| | |
| --- | --- |
| Masterclass Ceylon Artisanal Tea Association | |
Algemeen
In samenwerking met de leden van de Ceylon Artisanal Tea Association (CATA) organiseren we een exclusieve serie webinars. Kom virtueel op bezoek bij de kleinschalige theeplantages in Sri Lanka en ontmoet de boeren.

CATA, Sri Lanka's eerste specialty tea association, is vorig jaar opgericht en verenigt 8 innovatieve, kleinschalige theeproducenten uit verschillende regio's van Sri Lanka. Tijdens elk webinar bezoeken we een andere plantage die wordt beheerd door een van de CATA-leden. De manager van het landgoed en de theemaker nemen ons mee op een persoonlijke rondleiding over het landgoed om te laten zien hoe hun unieke thee wordt verbouwd en verwerkt. Vervolgens zullen ze live een tea-tasting doen van 4 of 5 van hun signature theeën.

Je kan het webinar volgen en alleen kijken naar de tea tasting of je kan zelf thuis ook meedoen met de tea tasting! Steun de boeren en krijg de unieke kans om 25 verschillende theeën te proeven uit een gebied. Binnenkort zijn de theeën samples te bestellen via Tea in Motion. Zodra de thee beschikbaar komt ontvang je hier meer informatie over.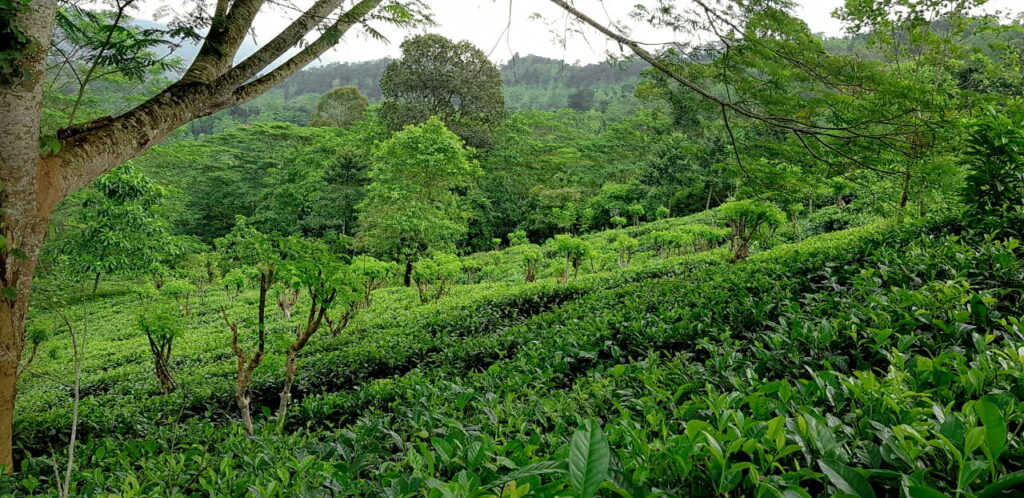 Kaley Farm
Praktische informatie
De webinars worden gehouden via Zoom op de zondagochtend om 10:00 en duren ongeveer een uur. Het webinar wordt gegeven in het Engels.
Kosten
Alleen (ex-)cursisten van ITC Academy kunnen zich aanmelden. Het volgen van het webinar is gratis. Wil je ook de thee proeven, dan kan je deze bestellen via Tea in Motion (link volgt zodra de thee beschikbaar is).
Programma
Sunday October 31: Forest Hill Teas – nestled on the slopes of Sri Pada, Sri Lanka's holy mountain, Forest Hillis particularly well-known for its wild forest-grown teas and pink-green teas
Sunday November 14: Kaley Teas – located close to the Sinharaja Rainforest in the southern lowlands of Sri Lanka, Kaley focuses on regenerating the forest, wildlife and natural ecosystems in and around the estate.
Sunday November 28: AMBA Estate – perched above the Ravana Ella waterfalls in the Uva mountains, AMBA is a social enterprise focused on maximising local incomes; AMBA's teas are sold by many of the world's most famous tea merchants and restaurants.
Sunday December 12: Ebony Springs – located in the central mountains, Ebony Springs was founded by one of Sri Lanka's most famous tea planters who wanted to apply his decades of experience in the tea industry to make his own line of exclusive teas.
Sunday January 9: Monkeytail Tea Garden – surrounded by pine forest in the Knuckles Mountains, Monkeytail is another social enterprise, focused on increasing local incomes and reinvesting profits in the local community.
More about the Ceylon Artisanal Tea Association (CATA)
The goal of CATA is to promote the production and sale of hand-crafted teas made in Sri Lanka. By doing so, we hope to increase the variety of amazing Ceylon teas available to tea-lovers around the world, and to increase the incomes of small farmers and workers who grow Sri Lanka's famous teas.

All over the world, discerning consumers are switching from mass-produced blends to artisanal products – from instant coffee to single-origin roasts, from bland beers to micro-brews, from blended scotches to single-malts. Sri Lanka is rightly famous for producing some of the world's best teas. However, the vast majority are produced in large factories and destined for mass-produced blends. In countries like China and Japan, many teas are still made by hand in small batches, offering a greater variety of terroirs, techniques and flavours. The aim of CATA is to bring the same variety to Ceylon teas. Since artisan teas are produced by hand by the farmers themselves and sold direct to top retailers and restaurants, this ensures much higher incomes for tea farmers and estate workers.

CATA members produce a range of unique teas. These include hand-crafted black teas, pan-fired and steamed green teas, white teas and silver tips, forest-harvested wild teas, flavoured teas and tisanes. Each member operates in a different region, producing teas with unique terroirs and flavours – from the hills of Uva and the Knuckles, to the misty highlands of Dimbula and Nuwara Eliya, the slopes of Sri Pada, and the rainforests of Ruhunu.
AMBA plucking
Delen op social media?